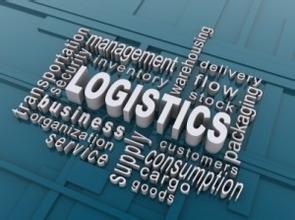 Our client is one of the most famous consulting companies in the logistics area. For the office in Shanghai / China, we are searching for
Senior Consultant Logistics & Supply Chain Management(Management level)
Senior Consultant Logistics & Supply Chain Management (Management level)
Ihre Aufgaben:
Our client is one of the most famous primary consulting company in the logistics & Supply Chain Management in Europe. In the last 5 years he has a global business growth over 20% and in China almost over 100%. The customers of our client are Fortune 500 companies.
develop innovative solutions for the international clients in the consumer goods, retail, automotive and mechanical engineering industries
Making use of your experience and business network, you will take an active part in strategic decision making and business development in China
You will leverage your logistics expertise and project management skills to optimize complex international supply chains
Your challenges will go above and beyond just the concept phase. We will count on you to also implement your solutions in collaboration with the clients.
Ihr Profil:
We are searching now a candidate with strong project management skills and is able to coaching
Master's degree in industrial engineering, international business studies or supply chain management
6–10 years of relevant practical experience in consulting or in the key industries with a focus on logistics and supply chain management
Profound knowledge in the field of specialization in logistics/SCM
High level of competence in the areas of systematic-analytical skills, process thinking, conceptual skills, creative thinking and problem solving ability
Strong analytical, conceptual, organizational and project management skills as well as international experience
Enjoy challenging projects and collaborating with international clients
Willing to travel in China and abroad to work on site at client locations
Native speaker of Mandarin and excellent English communication skills (written and spoken)
Your perspective:
You will be a member in management board and take the part in the meetings in China or in Europe.
A competitive base salary, an attractive bonus system and fringe benefits
the talent management program creates a professional framework for high performers, offering professionals like you an exciting
international career at a leading international supply chain consulting company
You will lead your team achieving the best results for the clients including wellknown international companies
进入网上申请表格